Sports Day(s) &
Race for Life
WE'VE BEEN GETTING ACTIVE THIS WEEK!
It was quite a different Sports Day this year with the absence of parents and also each year group having to complete the activities separately. Nevertheless we still had some great fun!
A huge thank you to all of our P7s who have helped to create, organise and set-up each of the activities. You'll find the final results within the pictures below and more information about our Race for Life further down the page.
And here's P1 celebrating their successes at Sports Day too with all of their medals!
Race for Life
As well as Sports Day, each of our classes were out on Tuesday for our Race for Life 3K run! Thanks to your generous donations and sponsors we have raised well over £1100 for Cancer Research UK. This is a tremendous amount which is going to such a worthwhile cause. THANK YOU!
---
Our P1 and P7 Assemblies
---
Kings of Maths!
We love maths at Carrick Knowe and for the first time this year, we entered the UK Junior Maths Challenge – a challenge not usually entered by Primary Schools.
We are delighted to announce that all 5 of our entrants earned themselves a certificate including 2 GOLD AWARDS and 1 BRONZE AWARD!
The boys did an amazing job, constantly pushing themselves to the absolute limits – WELL DONE!
If you fancy trying out some of the questions we've included some below. WARNING: they're not for the faint hearted!
He doesn't like to moan… but Mr Morley entered this challenge every year when he was in High School and never got anywhere near a Gold, Silver or Bronze!
---
Introducing our new cluster Equality, Diversity and Anti-Bullying policy.
Here are two of our P7s to tell you everything you need to know!
---
It was World of Work Week!
Last week we had a whole school focus on 'The World of Work'. This included looking at whole range of jobs in different sectors and seeing what knowledge and skills we would need in the future.
Here is a snapshot of what we got up to!
---
Our JRSOs say:
'March to school in March'
Usually in April we take part in the Big Pedal where we cycle/scoot to school. However, due COVID-19 restrictions, the location of our bike racks and the one way system, we will not be taking part this year. The JRSO team ask that everyone continues to leave their bikes and scooters at home for now. We look forward to this changing soon!
Instead we are looking to encourage as many staff and pupils to march (walk) to school from the 15th March until Easter. The teachers will take a daily tally of everyone who walked to school and the winning class over the coming weeks will get 15 minutes extra break!
Do you normally get dropped off? Lampacre Road continues to be closed to cars which gives everyone even more of a reason to walk the last part of the journey to school!
We look forward to seeing EVERYONE marching to school in March!
---
---
It was World Book Day and here was the staff effort!
It is always a highlight in the Carrick Knowe calendar, and this year was no different!
£1 Book Tokens
This year we are going virtual with the £1 book tokens. If you would like one then please click on the link below
There are some fantastic £1 books on offer this year. For more information on all of this year's books and how to use your token, please visit http://www.worldbookday.com
H

A

P

P

Y

R

E

A

D

I

N

G

E

V

E

R

Y

O

N

E

!
---
It was CK Digital Safety Week!
Safer Internet Day was last week but as we were all on holiday we're having it this week instead!
At Carrick Knowe, we believe that knowing how and why we need to stay safe online is an important aspect of our curriculum.
When using the internet, it is really important to behave towards others just as you would if you were with them in real life.
Treat others online (and in real life) the way in which you want to be treated. Be kind, honest, respectful and responsible.
---
Story Time #2
Below is a story about how 2 little goats used a mobile phone to take silly photos and send hurtful messages to the troll. They were not kind when using the internet and they hurt a lot of others when they thought they were "just having fun".
Once you have listened to the story, have a think about the questions below:
Why did the little goat not tell his parents about finding the mobile phone?
Who did the little goat upset when playing with the mobile phone?
How did the troll feel when he received the messages?
What advice would you give to the Troll?
What advice would you give to the little goats?
Keep your eyes peeled on the website on Wednesday for our next story from our own ICT guru, Mr Morley. #Goldilocks
---
Online Privacy
What information should you keep private? Your personal information is really important and you need to know how to keep it safe when using the internet.
Your personal information includes your name, address, school, date of birth, passwords etc. You need to make sure that all settings are set to "Private" to ensue your information is safe and that no one else has access to it. If you can use a pseudonym (a fake name) then you should!
Never release ANY personal information if it is not essential. If you are unsure then ask a grown up.
---
As well as this page, we also have the 'Digital Safety' page on our website which can be found by going to the 'Our Curriculum' menu item and then choosing 'Digital Safety'. Alternatively you can just click here.
---
Children's Mental Health Week 2021
This week is Children's Mental Health Week and the theme is EXPRESS YOURSELF!
Expressing yourself is about finding ways to share feelings, thoughts, or ideas, through creativity. This could be through art, music, writing and poetry, dance and drama, photography and film, and doing activities that make you feel good.
Watch this short clip. Can you spot the different ways people are expressing themselves?
Things are very different for us all at the moment which can make it difficult to do some of the things we usually love doing. It is more important than ever to find ways of expressing yourself and to share your feelings and creativity with others. Watch this video to see some creative ways people have been expressing themselves recently.
What can you do to get creative and express yourself during Mental Health Week?
How can we all do our bit to help and support others?
Dress to Express
Choose a day day this week to express yourself through colour.
Our lives are full of colour and we can use colour to help make sense of how we're feeling, who we are and the world we live in.
You could wear your favourite colour or choose a range of colours that express how you're feeling. You could even get creative and make your own accessories (hats, badges…) to go with your outfit.
If you would like to take part and star in this week's assembly, take a photo of yourself/ your family expressing yourselves though colour and send it in to Laura.Inglis@carrickknowe.edin.sch.uk by 3:15pm on Wednesday 3rd February.
Get Creative Challenge
This week, we would like you to challenge yourself creatively. This could be using art materials, music, words(poetry, script writing), dance, digital design, photography, or growing and planting seeds (creating an indoor garden), and creating and cooking recipes etc.
We have lots of creative pupils at Carrick Knowe who are already very good at expressing themselves in lots of different ways.
You could choose to practise a talent/skill/hobby you already have, or try something completely new!
How can you share your creativity with others and make them smile?
You could display your artwork in a window at home
You could send a video of your creative performance(music/ poetry/ drama recital) to a family member who you have not seen for a while
You could put on a performance for your family members at home
Can you think of any other ways to share your creativity with others this week?
If you would like to share photos or videos of how you have expressed yourself through creativity this week, please send them in to laura.inglis@carrickknowe.edin.sch.uk by 3:15pm on Wednesday 3rd February.
Screen Free Friday
This week we are having our first ever Screen Free Friday. It is important to spent some time away from technology (iPads, laptops, computers, phones), something that is quite a challenge at the moment with us all learning/working at home. Your class teachers have been busy planning lots of fun, screen free activities for you to choose from this Friday!
Get fit, get outside!
Sustrans has designed a new resource for families called Sustrans Outside In. It's four weeks of activities, games and challenges. Designed by their experienced school officers, the activity packs are full of stay-at-home cycling, walking and scooting themed fun. You need to register on their website and then they will send you the activities weekly.
Sign up and get your first activity
Alternatively, you may wish to check out our 'Things To Do in Carrick Knowe' which we sent out just a few weeks ago. You can find it by clicking the link below:
Donate
Place2Be is a charity who help support children and young people's mental health. They work with pupils, families and schools; counselling and supporting young people to receive the emotional support they need.
If you'd like to support this great charity, you can make a donation by asking an adult to go online at https://www.justgiving.com/fundraising/carrick-knowe-primary-school.
It is completely up to you if you would like to donate and you can still dress up and take part either way.
What do we mean by mental health ?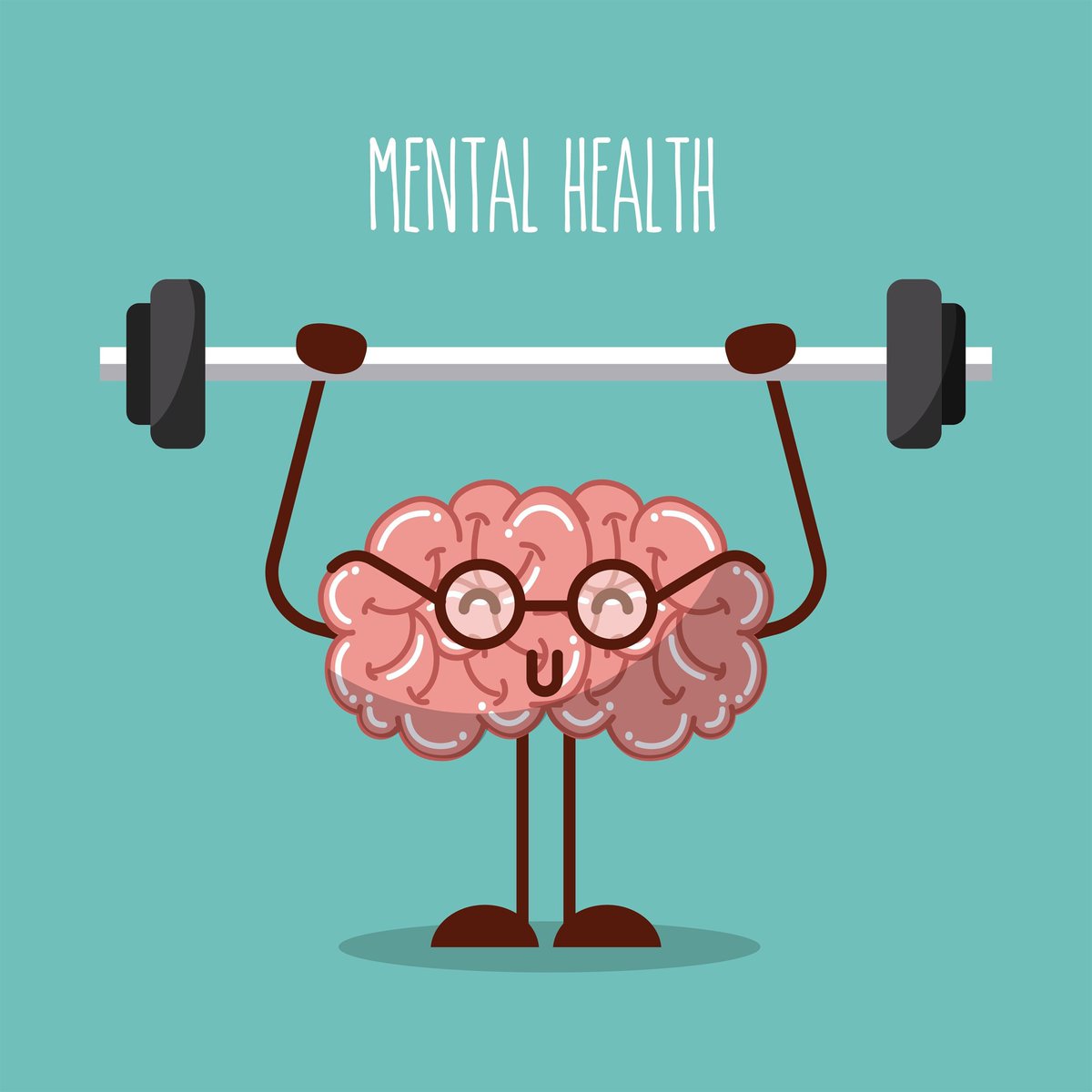 We all understand and know ways of keeping our bodies fit and healthy.
It is also very important to look after our mental health. Our mental health is how we feel on the inside (e.g. happy, excited, content).
At Carrick Knowe we have lots of tools and strategies to help support our mental health. These include…
Skipper's Resilience Toolkit
The Zones of Regulation
Our Growth Mindset Superheroes
The most important thing to remember is…
It is ok not to feel ok sometimes, we will all find ourselves in the Blue Zone from time to time. We need to make sure we are Keeping Connected with our friends and family and sharing (Talking Things Over) with our back up team when we need to!
---
We hope you all had
a great Burns Day!
A huge thank you and well done to everyone who has sent in their video performances and competition entries.
All poetry winners should now have been announced by your class teachers and all other winners and performances were shown at the special Scots Assembly.
---
Mrs Clark's Scottish Cook Along!
Back by popular demand…our in-house chef Mrs Clark is back with another very delicious cook along(with a Scottish twist!)
---
Home Learning Plans
Below you will find the guide letting parents know about the plans we have put in place for this 3-week Home Learning period. Please note that some year groups have different systems in place…
P3-P4 parents will be having daily check-ins with their teacher using Microsoft Teams. Here is a guide telling parents/carers how to access these meetings…
Children from P5-P7 who require access to Teams can also do this using their Xbox or Playstation too…
---
Every household is different and we know from time to time things may not work: there may be issues with technology, confusion over the tasks or it's just a day where learning is a struggle. Remember there are alternatives for these times and we've put some of these below:

SumDog
This app knows what your children's level is therefore any games they play will have questions designed for them. To keep them focused, just remind them that their teachers can see how many questions they've got right and who is just guessing!
Read Anything
It seems simple but any reading is good reading. This could be story books, fact books, comics or newspapers. Other examples include reading news reports on the Newsround website or reading sports articles on the BBC Sport website. They can then summarise what they've read or found out.
CBBC Channel
There is some great stuff on this channel every day – we've attached the timetable below.
---
Celebrating Success
@ Carrick Knowe
It seems a lifetime ago since we were able to do sociable things such as our 'Carrick Knowe Cuppas'. Here's a couple of pictures we found from our last one back in February. A quick note: he gave us permission to use these!
However we are still able to celebrate all the amazing things which are happening across Carrick Knowe.
Last week we brought out the 'Celebrating Success Certificates' and it was an opportunity for our teachers to nominate one person for going above and beyond in everything they do.
The teachers complain each month we do this – because it's so difficult to pick just one person!
Well done to everyone!
---
Book Week Scotland 2020
---
Our Plea for Book Donations!
We are currently focusing on revamping our class libraries for P5-7 to replace damaged books, upgrade the standard of books we have and to further inspire reading for enjoyment.
If you have any good quality, pre-loved chapter books for this age range that you would like to donate, these can be left in the post box in the entrance foyer (now known as 'The Cube') or given to your child's class teacher. All books will be quarantined before being added to libraries.
At the moment we don't need any younger/picture books as we have already received a great deal of these this year and they are currently being used to replenish class libraries in P1-4.
Thank you for your ongoing support.!
---
CARRICK KNOWE
TAKE BRONZE!
A huge well done to our brilliant Euro Quiz team, who first won the Euro Quiz Edinburgh heats earlier this year, went on to collect a Bronze medal in the national final. The team totted up an impressive 63/75, after going up against every Scottish Local Authority.
There were three gruelling rounds, European history and geography, a foreign language round and a culture round. There were some really tricky questions that Mr Morrison had no idea about, thankfully the team did…
Perseverance was key in the teams success as they managed motivate themselves for one last push to compete in the rescheduled final, which took place on Monday (originally planned for June).
Congratulations team Carrick Knowe!
---
DID YOU KNOW?….
Awareness Week is here!
Perhaps you have already seen and read this DYSLEXIA ACROSTIC POEM which was written by some P7 pupils? It might help you to discover something new about DYSLEXIA:
Some of our P7 pupils also enjoyed being creative while designing their own mnemonic spelling aids; a mnemonic is a system such as a pattern of letters, ideas, or associations which helps us remember something. Mnemonics are particularly useful when the order of things is important, for example when spelling words.
Take a moment to sit back and watch these two short films:
www.dyslexiascotland.org.uk/dyslexia-awareness-week
---
What went on during
Maths Week Scotland…
It's been a busy week at Carrick Knowe with lots of amazing maths taking place – the majority of it outdoors!
Below is a snapshot of the week however there are more pictures over on the class blogs!
And Our Final SumDog Leaderboard…
A huge well done to everyone for taking part in our SumDog competition this week. There have been mini competitions going on between teachers and classes too! It's fair to say that some teachers were becoming more competitive than the children… *cough* Mrs Bennett!
Even if your class didn't make the final leaderboard you have all made such an incredible effort this week. Over 40,000 questions answered in just 4 days is brilliant!
The whole school SumDog competition WILL RETURN week beginning 7th December!
---
Our New Captains!
Since returning to school, the P7s have hit the ground running with the house and sports captain elections! Once deciding whether they wanted to run for house or sports captains, the candidates came up with policies, delivered speeches and created posters to convince others to vote for them.
All the P7s put in so much work into this, and the results were extremely close, with most winners only winning by a few votes. Well done to everyone who took part! After a closely fought campaign, we have our new captains:
---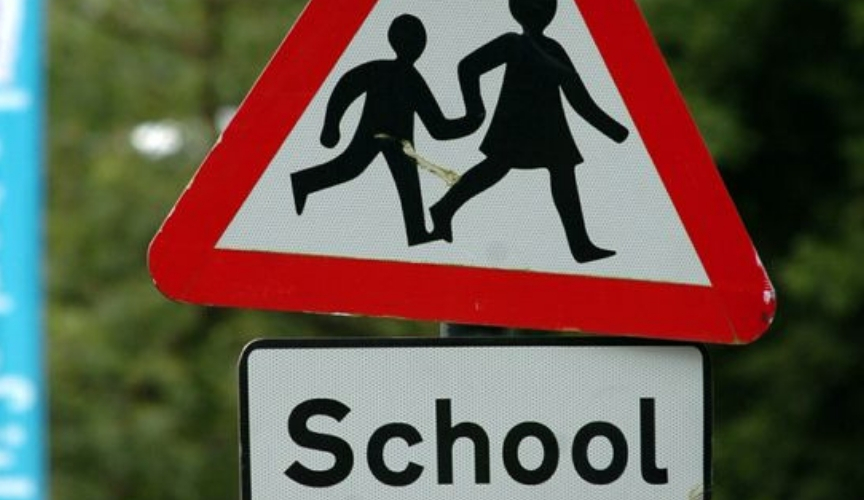 HELP US KEEP YOUR CHILDREN SAFE
You may have heard that at the end of the school day last week, a child was hit by a car on Lampacre Road outside of school. Luckily no one was seriously injured but this may not have been the case and may not be the case next time if things do not change.
Despite numerous pleas for people not to park on Lampacre Road and our attempts to ensure all children cross at the crossing, both of these continue.
We will be reiterating to all of our children to walk up and cross at the designated crossing area but if parents are encouraging children to cross at other places and cars are parked up and down the street, we are fighting a losing battle.
There are staff at the gate each day, but we are unable to monitor every single child at all times.We are working with the Roads Liaison Officer at the council to try and implement further measures to help keep all of our children safe but our key messages remain…
PLEASE DO NOT PARK ON THE ROAD OUTSIDE OF THE SCHOOL.
PLEASE REITERATE TO YOUR CHILD THAT THEY MUST WALK UP AND CROSS AT THE CROSSING.
---

It is so good to be back! Hopefully your children (and you) have settled back into school life with all the new systems we have in place. The buzz around Carrick Knowe has been amazing over the past two weeks.
We are continuing to review and 'tweak' all the new systems we have in place and we will keep you updated! If you are not receiving letters via ParentPay then please contact the office as soon as you can.
---
Soft Start: We are continuing to offer a Soft Start for children however this will now take place between 8:50am and 9:10am. It is important that children do not arrive before this time as there will be no access to the building and similarly, children will not be allowed to wait in the playground.
Road Safety: This is another key priority of ours. We continue to STRONGLY urge parents to NOT park on Lampacre Road but to park slightly further away. I'm sure you'll agree that the slight disruption and extra few minutes it takes is WELL WORTH IT if it keeps our children safer.
End of the Day Pick-Up: Lots of parents have (as asked) waited opposite the school gates rather than come into the playground. To avoid any large gatherings in this area, we have now coned off the car park about half way up which means that you can come into the car park to pick up your children and space out a bit!
Thank you all for your continued support.
---