Our Plea for Book Donations!
We are currently focusing on revamping our class libraries for P5-7 to replace damaged books, upgrade the standard of books we have and to further inspire reading for enjoyment.
If you have any good quality, pre-loved chapter books for this age range that you would like to donate, these can be left in the post box in the entrance foyer (now known as 'The Cube') or given to your child's class teacher. All books will be quarantined before being added to libraries.
At the moment we don't need any younger/picture books as we have already received a great deal of these this year and they are currently being used to replenish class libraries in P1-4.
Thank you for your ongoing support.!
---
CARRICK KNOWE
TAKE BRONZE!
A huge well done to our brilliant Euro Quiz team, who first won the Euro Quiz Edinburgh heats earlier this year, went on to collect a Bronze medal in the national final. The team totted up an impressive 63/75, after going up against every Scottish Local Authority.
There were three gruelling rounds, European history and geography, a foreign language round and a culture round. There were some really tricky questions that Mr Morrison had no idea about, thankfully the team did…
Perseverance was key in the teams success as they managed motivate themselves for one last push to compete in the rescheduled final, which took place on Monday (originally planned for June).
Congratulations team Carrick Knowe!
---
DID YOU KNOW?….
Awareness Week is here!
Perhaps you have already seen and read this DYSLEXIA ACROSTIC POEM which was written by some P7 pupils? It might help you to discover something new about DYSLEXIA:
Some of our P7 pupils also enjoyed being creative while designing their own mnemonic spelling aids; a mnemonic is a system such as a pattern of letters, ideas, or associations which helps us remember something. Mnemonics are particularly useful when the order of things is important, for example when spelling words.
Take a moment to sit back and watch these two short films:
www.dyslexiascotland.org.uk/dyslexia-awareness-week
---
What went on during
Maths Week Scotland…
It's been a busy week at Carrick Knowe with lots of amazing maths taking place – the majority of it outdoors!
Below is a snapshot of the week however there are more pictures over on the class blogs!
And Our Final SumDog Leaderboard…
A huge well done to everyone for taking part in our SumDog competition this week. There have been mini competitions going on between teachers and classes too! It's fair to say that some teachers were becoming more competitive than the children… *cough* Mrs Bennett!
Even if your class didn't make the final leaderboard you have all made such an incredible effort this week. Over 40,000 questions answered in just 4 days is brilliant!
The whole school SumDog competition WILL RETURN week beginning 7th December!
---
Our New Captains!
Since returning to school, the P7s have hit the ground running with the house and sports captain elections! Once deciding whether they wanted to run for house or sports captains, the candidates came up with policies, delivered speeches and created posters to convince others to vote for them.
All the P7s put in so much work into this, and the results were extremely close, with most winners only winning by a few votes. Well done to everyone who took part! After a closely fought campaign, we have our new captains:
---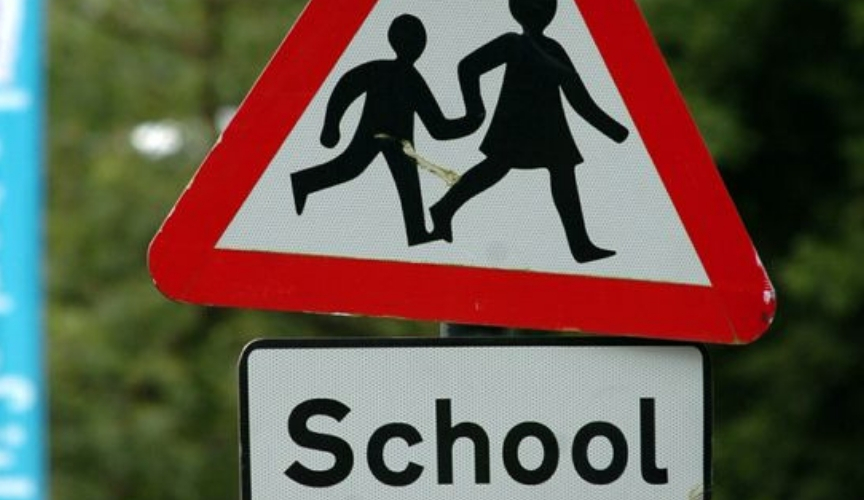 HELP US KEEP YOUR CHILDREN SAFE
You may have heard that at the end of the school day last week, a child was hit by a car on Lampacre Road outside of school. Luckily no one was seriously injured but this may not have been the case and may not be the case next time if things do not change.
Despite numerous pleas for people not to park on Lampacre Road and our attempts to ensure all children cross at the crossing, both of these continue.
We will be reiterating to all of our children to walk up and cross at the designated crossing area but if parents are encouraging children to cross at other places and cars are parked up and down the street, we are fighting a losing battle.
There are staff at the gate each day, but we are unable to monitor every single child at all times.We are working with the Roads Liaison Officer at the council to try and implement further measures to help keep all of our children safe but our key messages remain…
PLEASE DO NOT PARK ON THE ROAD OUTSIDE OF THE SCHOOL.
PLEASE REITERATE TO YOUR CHILD THAT THEY MUST WALK UP AND CROSS AT THE CROSSING.
---

It is so good to be back! Hopefully your children (and you) have settled back into school life with all the new systems we have in place. The buzz around Carrick Knowe has been amazing over the past two weeks.
We are continuing to review and 'tweak' all the new systems we have in place and we will keep you updated! If you are not receiving letters via ParentPay then please contact the office as soon as you can.
---
Soft Start: We are continuing to offer a Soft Start for children however this will now take place between 8:50am and 9:10am. It is important that children do not arrive before this time as there will be no access to the building and similarly, children will not be allowed to wait in the playground.
Road Safety: This is another key priority of ours. We continue to STRONGLY urge parents to NOT park on Lampacre Road but to park slightly further away. I'm sure you'll agree that the slight disruption and extra few minutes it takes is WELL WORTH IT if it keeps our children safer.
End of the Day Pick-Up: Lots of parents have (as asked) waited opposite the school gates rather than come into the playground. To avoid any large gatherings in this area, we have now coned off the car park about half way up which means that you can come into the car park to pick up your children and space out a bit!
Thank you all for your continued support.
---