Friday 3rd April:
Good morning P3B!
How are you all? We've made it through another week of our new way of learning from home! I hope you managed to do more of your packs this week as well as get lots of exercise and fresh air, spend time with your families and have fun!
Remember it is important to keep our minds healthy as well as our bodies. So, if you feel worried or upset take some time to do PBS (see below) like we do in school, some mindfulness colouring, talk to your family, or just do something that you enjoy!
PAUSE, BREATHE, SMILE 😊
One thing that I've really missed doing with you all is reading a chapter of our novel each day while you drink your milk! If you are missing that part of our normal day like me, you can visit David Walliams website and listen to him reading a short story every day at 11am until just after the holidays. You can also catch up on some of the stories he has already read on his website:
Click here for the David Walliams Website
As this is the last day of term, I thought I could give you some ideas of things you could do in the holidays. Perhaps you could do the Lego challenge if you haven't already? You could make up your own scavenger hunt with signs of spring and then see how many you can find. You could make an Easter card for someone in your family or you could try a craft activity like the one below.
This is a really simple spring flowers activity. You don't even need coloured paper like I had, you could just colour a white piece of paper in green! You can also colour your flowers in using different bright colours!
Firstly, fold your piece of paper in half longways.
Then cut slits in your paper, starting from the folded end of the paper, making sure you stop about 2cm before the edge.
Glue the uncut end and start to roll so that it sticks together. If you don't have glue you could roll the paper and then staple or Sellotape it.
Gently bend the stalks back a bit.
Make some flowers and stick them on to different stalks. Ta da!
I wonder if any of you managed to draw the folded Easter egg picture? Well, here is my and Ms Mathieson's cracked eggs! Happy Easter when it comes from both of us!
Finally, an Easter joke that made me smile. Do you know any Easter jokes?
Why shouldn't you tickle an Easter egg?
Because it might crack up!
Have a wonderful holiday! Relax and stay safe! I will post again on Tuesday 21st April.
Mrs Smith
---
Thursday 2nd April:
Good morning P3B!
I wonder if any of you managed to solve the riddle! I asked you: What is seen in the middle of March and April that can't be seen at the beginning or end of either month?
The answer is…the letter R! Well done if you guessed it correctly!
I hope you are still trying to get some exercise every day. It is really important to move about and get your heart rate up throughout the day. Active Schools have started an A-Z of active challenges if you fancy trying something a bit different. They will post a new challenge (and a new letter!) every day. You can try out the challenges by visiting:
https://www.joininedinburgh.org/sports/active-schools/activeathome/
Hopefully you are all getting on well with your packs. Ms Mathieson lent me this slideshow video to show you. It will help to test you on your tables and maybe show you ones that you need to learn a bit better. Give it a try!
Have you tried Education City yet? It has lots of games, activities and songs for Maths, Literacy and Science. You were given login details in your packs, so if you haven't checked it out already you could maybe give it a go!
https://go.educationcity.com/?_ga=2.8595701.1943458679.1585737990-1611971451.1585737990
Good luck with your learning today!
Mrs Smith
---
Wednesday 1st April:
Good morning P3B!
I can't believe we are already in April! To celebrate a brand new month, here's a riddle for you to solve:
What is seen in the middle of March and April that can't be seen at the beginning or end of either month?
I will reveal the answer on tomorrow's blog!
Ms Mathieson and I decided to do some more step by step art using Art for Kids Hub. Give it a go and see if you can draw a colourful Easter picture.
Below is my egg picture…I will show you my cracked egg on Friday!
I wanted to share this mini lesson with you from an Edinburgh teacher called Mr Minchin. He has lots of fun activities on his Twitter page (but some of them are a bit too tricky for us). If you'd like to have a look you can search @littlelessons20 on Twitter. Try this science and technology lesson if you can!
Remember, if you would like to share any of your work with me or just get in touch to let me know how you're getting on, my email address is
michelle.smith@carrickknowe.edin.sch.uk
Have a super day!
Mrs Smith
---
Tuesday 31st March:
Good morning P3B!
I know you'll be dying to know the answers to the silly words activity from yesterday, so we'll start with that! The five silly words were…
Tongue – the correct word was back, you might have also said body
Toes – it should have been seven thousand spines, or spikes
Ghost – the correct word was Friend
Crocodile – of course it was supposed to be hedgehog!
Spider – it should have been dog food (or any other pet food that contains meat!)
Well done if you had a go!
A couple of weeks ago, we planted potatoes, peas and butternut squash in the allotment at school. If you haven't already, check out the normal P3 blog by clicking here to see some pictures of the planting in progress! Hopefully Mr Millar is keeping an eye on them for us and making sure they're getting watered! You might remember we kept one potato to plant in a plastic bottle and watch grow from the classroom. Since we couldn't do that, I thought I would give it a go on my own and take lots of pictures for you to see! This is what I did…
Cut the top off a plastic bottle.
Filled the bottle with a bit of soil.
Placed the potato in the soil with the shoots facing up.
Covered the potato with more soil.
Lightly watered the soil.
Wrapped the bottle in newspaper.
I will keep you updated with any signs of the potato growing! If you still have your sunflower seeds, remember to keep watering them and you could even try to plant them in your garden if you have space.
Finally, you might like to have a look at these science vlogs which post every weekday with different activities and experiments. The Glasgow Science Centre (10am) and Maddie Moate (11am), both on YouTube.
https://www.youtube.com/user/scienceshowbob
https://www.youtube.com/user/maddiemoate
Good luck with your learning today!
Mrs Smith
---
Monday 30th March
Good morning P3B!
I hope you all had a good weekend with your families and managed to get some fresh air and exercise.
Remember there will be a new challenge set on Sumdog today for you to try. I hope you are still learning your times tables and getting quicker and quicker! If you are feeling very confident with the 2, 5 and 10 times tables you could start to write out the division sums that go with them, like we did with our fact families.
Usually on a Monday, we do a short read as part of our Reflective Reading. This morning I thought we could try a Silly Words activity, like we did in class a couple of weeks ago. Remember, you need to find the silly words that don't belong in the passage and then you need to think of a sensible word that could replace it. Since we just finished our novel 'The Hodgeheg' by Dick King Smith, I thought our text could be information about hedgehogs!
Hedgehogs
Hedgehogs are small, spiky animals. Adult hedgehogs have long spines along their tongue and sides, but not on their faces or legs. Some hedgehogs can have up to seven thousand toes! Hedgehogs are often called the Gardener's Ghost because they eat slugs that eat plants and cause damage to the garden. Gardeners are usually pleased to see a crocodile. If you want a hedgehog to visit your garden, you could leave a small saucer of cat or spider food out as they like the meat. Make sure that you leave out a saucer of water too especially during the summer months.
There are five silly words to find. Give it a go if you can and check the blog tomorrow for the answers!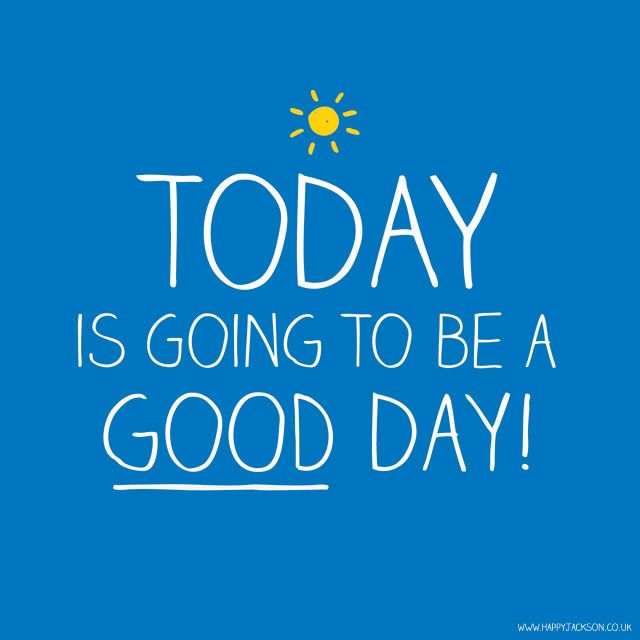 Have a great day!
Mrs Smith
---
Friday 27th March:
Good morning P3B!
Well, we have just about survived our first week of learning in this new way and I hope it has gone well so far!
I've been so impressed by how many of you are logging in to Sumdog and taking part in different challenges. Keep it up! If you would like to show me any of the work or activities you have been doing, or if you have any questions about your work, you can email me:
Michelle.Smith@carrickknowe.edin.sch.uk
On a Friday, we usually do our spelling test. Could you maybe ask someone at home to test you on your words? Or if you're not quite ready for that, could you do some active spelling?
I also wanted to share the Language of the Month website that we love using in P3B with you! Have a go at picking a language and repeating some phrases in that language.
https://www.newburyparkschool.net/lotm/index.html
Finally, I'd like you to think about the work on kindness we've been doing in P3B. Could you try to do a random act of kindness at some point today or over the weekend? Could you say or do something kind to someone in your family? It won't only make the person you're kind to happy, but will also make you feel GREAT!
Have a lovely weekend and I will post again on Monday!
Mrs Smith
---
Thursday 26th March:
Good morning P3B!
I hope you had a good day yesterday and are ready for some new activities today!
Just for fun, Ms Mathieson and I decided to do some art together. What do you think of our go at drawing Olaf?
Why don't you visit Art Hub and have a go!
You could also add a speech bubble – what advice do you think Olaf would give you right now?
Remember to keep tuning in to Joe Wicks every morning and also keep an eye on the other blogs as there are lots of good ideas on them!
Have a great day!
Mrs Smith
---
Wednesday 25th March:
Good morning P3B!
I hope you are all well and enjoying learning in the comfort of your homes! Even though we're not together I'm still keeping an eye on you and have really enjoyed seeing some of your entries to Mr Morley's vegetable challenge! I have also been really impressed with many of you logging in to Sumdog and completing lots of maths questions! Well done! There will be a new challenge set today.
I hope you are all doing lots of reading, using your school reading books but also any books you have at home. I was thinking about all the different types of texts there are which we can read and try to understand. Different texts could include books, poems, comics, magazines, newspapers, leaflets, flyers, letters, notes, cards, invitations, diaries, lists, instructions, maps, food packets, menus, adverts and even songs! Below are some of the texts I found around my house. Could you try to read and make sense of some different texts from around your house today?
Good luck with your learning today and remember to be kind to your new teacher or teachers!
Mrs Smith
---
Tuesday 24th March:
Good morning P3B!
I hope you all had a productive day yesterday and are looking forward to some more activities from your pack today!
A good way to start the day is with some exercise! If you can, try some P.E with Joe Wicks by tuning in to his YouTube channel and joining in. You can also look at Miss Inglis' blog for details about a dance competition that you can take part in!
If you can, try to practise your times tables today. Below are the videos that we have been using for the 2 and 5 times tables which you can sing along to. Could you try to time yourself doing the 2, 5 or 10 times tables using your racetrack? Keep note of your time so you can see if you can beat your score!
Have a great day.
Mrs Smith
---
Monday 23rd March:
Good Morning P3B!
I hope you all had a good weekend with your families. It will be very strange not seeing you this week, but we must remember it is to keep us all safe.
Try to look through your pack today and start some of your activities. You could perhaps think about finger spelling and grapheme marking your spelling words like we usually do on a Monday morning. Could you show someone at home how we do this?
Remember there will also be a Sumdog challenge set today, so try to login today or tomorrow.
Stay safe!
Mrs Smith