Friday 3rd April:
What a bizarre couple of weeks! It seems like forever since we were all together at school. It's times like this, though, that I really appreciate technology and being able to use it to communicate with everyone.
As always, I've been really impressed with all the work people have managed to do so far, especially the cooking/baking challenges! Elspeth and Arran sent me some photos of delicious-looking meals they'd prepared:
If you haven't done so already, please remember to fill in our home learning grid questionnaire with your feedback. We would really appreciate it!
We will be sending you your new grids after the holidays, so keep an eye out for your new tasks then.
Holidays!
This will be the last blog on here for the next two weeks, so be sure to check back in with me then! I really hope you all make some time to relax and enjoy yourselves, and to keep doing the things you love. These are very unusual times, but remember to look after yourself, be kind to others, and help out wherever possible.
Take care, everyone, and speak to you all very soon!
Mr Brewer
---
Thursday 2nd April:
Nearly there!
Thursday has crept up on us already and not only is it nearly the end of the week, but of your final Spring Term at Carrick Knowe Primary School! Although we won't be going anywhere far, I really hope you use this time to play and relax as much as possible. Mr Morrison and I are missing all the P7s a lot, but we'll be in touch after the holidays with more home learning grids containing more tasks for you to be getting on with at home.
Which brings us nicely onto your next task…
A big favour!
We are asking you all to let us know what you thought of the first home learning grids we sent you away with two weeks ago. Here is a link to a very short questionnaire for you to fill in:
It would be great if as many of you could fill this in as possible. It is your chance to tell us all the things you liked/disliked about your last grid, as well as give us ideas for tasks you would like to see in your next grid!
You will be asked to sign in as normal using your Office 365 details. Only Mr Morrison and I will be able to see your responses! If it won't let you access the questionnaire, we will email you with the same questions, and you can send an email reply instead. Easy!
Enjoy your day, everyone, and thanks in advance for your feedback!
Mr Brewer
---
Wednesday 1st April:
Wellbeing Wednesday!
Hope you're all having a great week so far. I've been so impressed with the hard work you've been putting in during your time at home. I wonder how many of you actually miss sitting in our classroom, looking out the window while I drone on about spelling patterns or multiplication tables…anyone?
Inspired by Ms Mathieson's Wellbeing Wednesday she would normally hold at lunchtime, I want you all the think about the things you do to look after yourself. Remember: keeping your mind healthy is just as important as looking after your body:
Your task!
Make a list/mindmap/poster showing everything you do to look after yourself mentally (e.g. listen to your favourite music, take a break, talk things over with friends or family, do something you're good at…) and physically (e.g. exercise, eat well, get lots of sleep, brush your teeth, wash your hands…). There is no time limit for this, but it's a useful exercise to do to remind yourself of all the ways you can stay happy and healthy during this time away from each other.
Stay safe, look after yourself, and take care!
Mr Brewer 🧘🏼‍♂️☀️💆🏼‍♂️
---
Tuesday 31st March:
Hello!
It's been great hearing about everyone's hobbies and skills you've been developing during our time away from the classroom. Occasionally, however, it's good to try new things and push yourself out of your comfort zone! There are lots of things I don't know enough about, but am curious to learn more about. I often go to TED when I want to explore new ideas or subjects, from science to philosophy; it is a website that posts inspirational talks about different subjects, ideas and topics. It is a great starting off point if you want to introduce yourself to new subjects or satisfy any curiosities you have!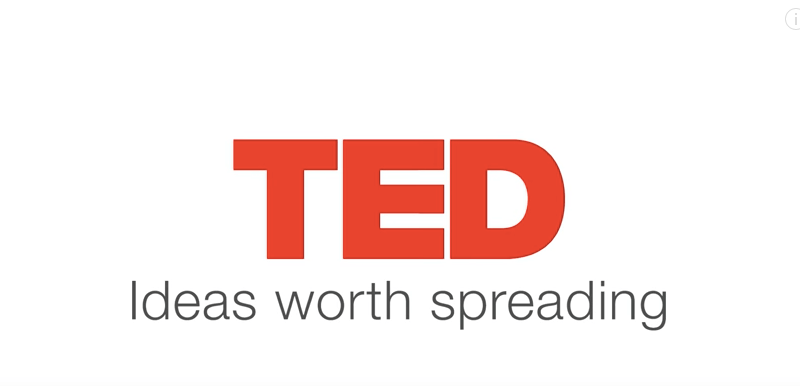 If you can, try to explore the website and watch a couple of the videos. Find something you might be curious about or something that looks inspiring to you. As always, make sure you have permission before using the internet!
Stay curious!
Mr Brewer
---
Monday 30th March:
Hope you all had a great weekend and managed to tear yourselves away from schoolwork!
Although it's great to plan out your weekdays and make a routine, it's equally important to take regular breaks and do things you enjoy doing, too. One of my goals was to try new recipes and I've had plenty of time to go for it over the last week. I made some very fluffy pancakes for breakfast yesterday!
Lana (another shoutout!) sent me more photos, this time of dinner she'd prepared for her family: salad for starters, mac & cheese for main, followed by chocolate truffles for dessert!
This week, I want you all to either:
Help make dinner!
Tell me your dream three course meal (I'll tell you mine in return)
Try something you've never eaten before
Hope you all have a productive day, and feel free to get in touch if you need anything!
Mr Brewer
---
Friday 27th March:
FRIDAY!!!
I can't believe we've made it to the end to week; well done, everyone! Remember we are all still here for each other so keep connected and help each other out wherever possible.
SHOUTOUTS!!!
---
Yesterday I talked about which skills I want to keep practising at home, and I had some great responses back – Sam and Jack mentioned they'd been practising their football skills! I'm trying to convince Jack to record himself doing the toilet roll keepie-uppie challenge…
Lana has also managed to make some multicoloured slime and sent an impressive picture, which I mistakenly opened while eating my breakfast:
Please keep sending anymore examples of work you've been doing at home; I've been really impressed so far 🙂
I'll check back in with you all on Monday, so try to distance yourself from schoolwork over the next two days!
Take care,
Mr Brewer
---
Thursday 26th March:
Thursday!!!
It feels weird starting today knowing that we won't be heading off to our various Skills Groups in the afternoon. Still, this time away from school has been the perfect opportunity for everyone to try new things and get better at things we love!
I've set myself the challenge of improving my Spanish during my time away from you all, and torturing myself with some very tricky online study guides. I think I used most of my resilience toolkit…
It would be great to hear which skills you have been developing or practising at home!
Have you tried something new or practising an existing skill?

Have you given up and started with a new skill, or persevered?

Will you progress quickly or will it take a lot longer?
Send me an email or message on Teams and share how you've been getting on. Have a growth mindset and dig deep into your resilience toolkit!
Mr Brewer
---
Wednesday 25th March:
Happy Wednesday, everyone!
Thank you to everyone who has been in touch with questions and comments about your home learning. Glad to see you're getting used to chatting through Microsoft Teams, too! Keep up the hard work, but remember to keep pursuing your own interests and hobbies, too. Let me know what you've been up to!
RSNO Challenge
Time to get creative! If you want to broaden your musical horizons, the Royal Scottish National Orchestra will be posting a musical challenge every Wednesday morning for you to have a go at from home. Keep an eye out on their website rsno.org.uk or Twitter @RSNO. I'll tuning in so let me know if you are, too!
Keep in touch. Over and out…
Mr Brewer
---
Tuesday 24th March:
Morning, everyone!
Hope you all had a great start to the week! Thanks to those of you who sent me some of your "classroom" areas at home; they look amazing! Here are a few of your submissions:
A shout out to Douglas as well, who sent me a great example of what his weekly home-learning schedule will look like. This helps plan out your day and creates a sense of routine. Feel free to create your own:
Sumdog
I will be creating a challenge every few days for you to have a go at, including a variety of questions based on what we've been learning about in the classroom. Be sure to login and keep an eye out!
The deadline for today's challenge will be this Friday (March 27th)
Have fun and stay safe, everyone. Any questions, you know where to find me!
Mr Brewer
---
Monday 23rd March:
What has really upset me today is that for the first time since August, I've not been able to barge into your classroom and ask stupid questions about about grapheme markings and dots and dashes!
So I thought I'd interrupt your blog posts instead!
Stay safe. Mr Morley.
Monday 23rd March:
I hope you all had a productive/restful weekend and managed to make the most of the amazing weather we had!
It will be really strange not seeing you all over the coming weeks, but I'm looking forward to keeping in touch via email and the class blog. There will be times when you may feel lonely or isolated, so I encourage you to keep in touch and check in on each other as much as possible; a quick hello, a funny story, a film/book/recipe recommendation can really brighten someone's day. Be kind, be supportive and look out for each other!
You will have had a chance to look through the learning packs I gave you last week. These are filled with a few activities for you to be getting on with at home. More importantly, I want you all to make the most of all this unexpected time. Explore your own interests, create, keep active, read, learn new facts, develop new skills, investigate, be curious, be inspired, and wonder. Remember: learning is not limited to the four walls of the classroom.
As promised, I have attached a picture of my home learning space/kitchen, where I will be working from over the next few weeks. Please feel free to send me a picture of yours too.
Looking forward to hearing from you all soon,
Mr Brewer.